What is the Safehotel-Star?
The Safehotel-Star is a quality label for fire safety in hotels and awards hotels which meet European requirements for fire safety and thus guarantee the safety of guests and staff. The quality label initiated by the FEU a.s.b.l. (Federation of European Union Fire Officer Associations) is valid for 3 years and issued by the Safehotel-Star Office.
Safehotel-Star – emphasis and requirements
Special emphasis is put on transparency and independence of the certification. Thus, the certification is based on a public available checklist with a points system. The list of requirements for the Safehotel-Star quality label has been developed with financial support of the European Commission during the project "Safehotel" (D/03/B/F/PP-146 086) within the Leonardo da Vinci program for vocational training and has been extended by the core statements of the MBS methodology for fire safety in European hotels published by the European umbrella organization of the hospitality industry HOTREC. Furthermore the audit must be performed by an auditor independent from the hotel. Thus, the auditor is legitimized by the Safehotel-Star Office to ensure a professional and qualified performance of the audit. The exact certification process is described here
Objectives of the Safehotel initiative
The Safehotel initiative is aiming at improving fire safety in hotels and thus to ensure the safety of guests and staff. Due to the number of persons who usually reside in a hotel fires can have a devastating impact. Also in Europe hotel fires occur from time to time; examples are mentioned in the introduction of our training CD.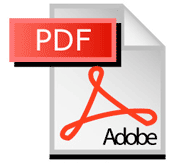 Download Prospekt SafeHotel