Basically, the certification is done in a multistep process as follows:
Self-audit by the hotel using the interactive checklist – free of charge registration is mandatory
Hotel places order for certification
Deployment of an independent expert by the Safehotel-Star Office, who reviews the hotel using the checklist system, e.g. checking the fire safety register followed by an inspection of the premises.
Storing audit results in the Safehotel database
Review of results by the Safehotel-Star Office and awarding the Safehotel
The following diagram illustrates the basic contractual relations in the award of the Safe Hotel Stars: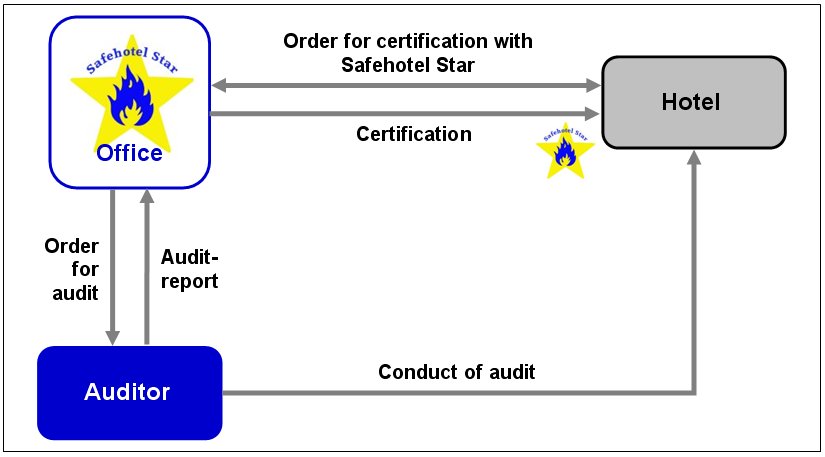 The Safehotel-Star Office assigns the auditors to conduct the audit in the respective hotel.
To assure an independent and expert conduct of the audit only fire safety experts independent (financial or personal) from the hotel are selected who are qualified professionals and suitably trained members of the Safehotel-auditor-team.
If you are interested to get your hotel certified with the Safehotel-Star and/or have questions about the detailed procedure, please contact the Safehotel-Star Office or the various national representatives [contact].